Corrugation System
Corrugation used to improve and optimize the thermal exchange in the tubular exchangers. It is a particular machining applied on plain tubes to induce local turbulence during the liquids flowing.
With corrugated tubes the thermal exchange efficiency can be enhanced by 40% up to 92% according to the following parameters:
- type of product

- selected profile

- type of application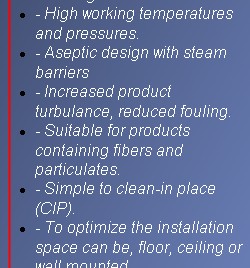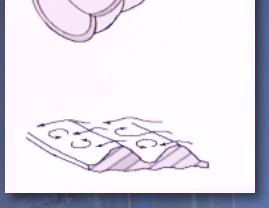 Technical features
- Wetted parts in AISI 304, 316 and 316L Cr-Ni steel.
- Exchanger head with mirror finishing for Food and Pharmaceutial Industries.
- Heads gaskets available in EPDM, NBR, SILICON, PTFE.
- Connections: calmp, flanges, butt welding.
- Element standart lenght: 1,5 ; 2 ; 3 ; 6 meters.
- Built-in expansion compansator available for the W (welded heads) versions.